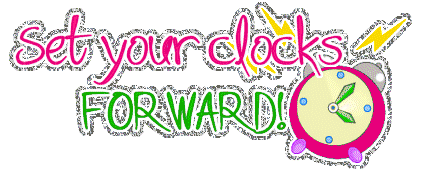 Rachelle here sharing my DT design for this week's challenge at
Theme this week is of course
Daylight Savings Time-Use Clock/Timepiece!
Thanks for viewing!
:"Time Files"
More Views:
I enjoyed working on this design tag.
Always love working with layers upon layers with this shabby chic style.
Another accent I love using a lot are clocks. So I applied 2 on this tag.
In the center of the clock I applied resin accent then placed a flair
on top of the clock hands. Finished with a teal pearl.
Anytime I have a chance I use a fave digi stamp a
a cute besties girl.
Next, I applied pretty lace, floral clusters, and ribbon bows.
I will submit this design for these challenges:
*Melonheadz Friends-Layer It Up Challenge
*The Ribbon Girl Card Challenge-Spring/Easter or ATG
*Not Just Cards #30
*Penny's Challenge- ATG!
*Crafty Girls Creation- #16 ATG!!!
I hope you have been inspired and your mojo is
ready to create your project.
Be sure to stop by the
613 Avenue Create Blog
to see more amazing team designs.
That's it for this post.
Thanks for stopping by my blog and I so appreciate your lovely comments.
SEE YA SOON!!!!
God Bless Always & Huggies!