Rachelle here today and I am up on the
with my team mates sharing our DT inspiration!
This week's challenge is entitled "Just Because."
"Fun, Cute, Smile, Just Because!"
"Sweet "Sunshine Digi Stamp"
I had fun creating this design using lots of layers.
This is a large tag with beautiful summer colors and accents
that make the perfect summer day.

Here I applied a cute rosetta with a diecut butterfly on top.
This design shows really pretty diecuts and paper punches for
I so enjoyed coloring this cute digi with my spectrum noir markers.
Coloring really is therapeutic!
This Week's Lovely Sponsor is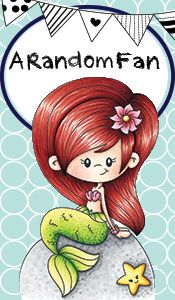 Well that's it for today's post.
I hope you have been inspired by this design to create your
card/tag and enter the fun challenge over at the TT Blog.
Thank you so much for stopping by and remember to keep crating!

See Ya Soon & Huggies!